Blue Gift Spa in Hoi An is always looking forward to taking care of you according to the pure value of life, to ensure that your body and soul experiences the indulgence.
IT IS NOT MERELY A THERAPY, BUT AN EXPERIENCE AND A JOURNEY OF DISCOVERY.
After a long flight, bus ride or a long day shopping and sight seeing, there is nothing better than a nice relaxing massage in a private, peaceful and relaxing atmosphere with soft soothing music.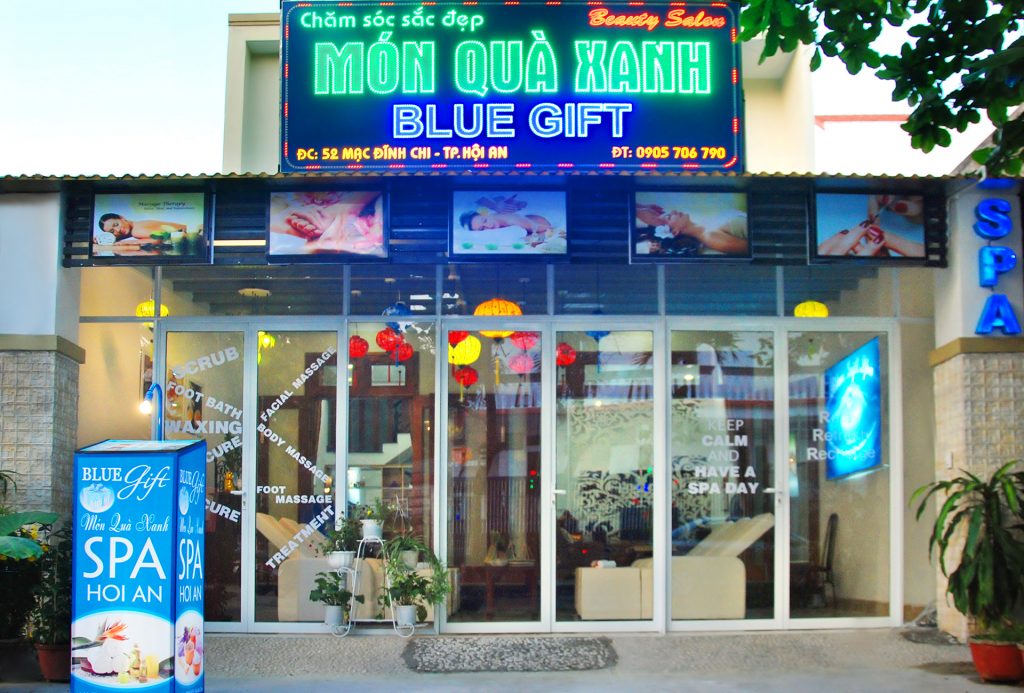 Living in the heart of the old town, BLUE GIFT SPA is a beautiful day spa for people who want to not only immediately relax but also refresh a body by a professional massage therapist and theoreticians team, coupled with pure natural ingredients spa products.
We invite you to come to BLUE GIFT SPA, our dedicated team of professional therapist will ensure you leave us feeling relaxed, refreshed and completely rejuvenated.